The Team
We're builders and executives, legal & financial experts, dreamers and realists. We are connected to the insurance industry, the design world and to our communities. Some of us are parents, some of us like to spar in our in-office boxing ring, some of us really like bad comedy movies – but we all approach our work with a "get it done right" mentality. Whether you're looking for commercial or residential help, Standpoint is your trusted construction partner.
Paul Reyes
President
---
Paul has extensive leadership experience in operations, government affairs, investment transactions, complex business acquisitions, intellectual property, and risk management. Before joining Standpoint, he was of counsel at Matheson Keys Daffer Kordzik Law Firm. Previously, he served as EVP & Chief Legal Officer of Associa, one of the nation's largest property management companies. Paul holds a BS from Tampa University, a juris doctorate degree from Tulane University, and an MBA from Southern Methodist University. As an amateur boxer, Paul is always training for his next big fight.
Matt Kraft
Chief Operating Officer
---
Matt believes our clients are an extension of our internal team so he is laser focused on creating the best possible experience for everyone involved in a Standpoint project. He has extensive leadership experience in property management, sales, marketing, partner management, developer services, and people and process. He served as an executive at Associa for a number of years. Matt earned his BS in economics from Arizona State and his MBA from Southern Methodist University. In his spare time, Matt enjoys watching his son play hockey and advocating for autism research funding.
Jon Edgar
General Counsel
---
Jon navigates legal and compliance issues for the company and supports operations on strategic business initiatives. He has spent the last 20 years, as both in-house and outside counsel, in dispute resolution, commercial negotiations, and risk management across various industries, including insurance, transportation, real estate, professional services, and manufacturing. Jon is a graduate of George Washington University Law School and Princeton University, where he was a pitcher for the baseball team. He spends most of his weekends at his kids' sporting events, fishing, and relaxing on the beach.
Tom Buechel
Chief Financial Officer
---
With over 30 years of experience, Tom oversees all accounting and finance functions. Before joining Standpoint, he spent 13 years at Associa, most recently as SVP of Financial Planning and Reporting. Before joining Associa, he was the CFO of C.C. Young, a non-profit senior living community. Tom has a wide variety of industry experience all driving toward the bottom line. A graduate of Texas Tech University, Tom holds bachelor's degrees in Accounting and Finance. A lifelong soccer fanatic, he continues to play in adult leagues.
Bob Green
Chief Investment Officer
---
Bob brings more than 25 years of leadership experience in strategic planning, process re-engineering, bank financing, and raising capital. His previous roles were CFO of Susan G. Komen, partner at Seaton Hill LLC, Senior Vice President/CFO of Associa, senior managing director of Outsource Partners International, CFO-Rail Group of Trinity Industries, and in management roles at the Federal Deposit Insurance Corp. and Ernst & Young. Bob is a graduate of the University of Texas in Austin. When he's not cheering on the Longhorns, you'll find Bob dominating on the pickleball court.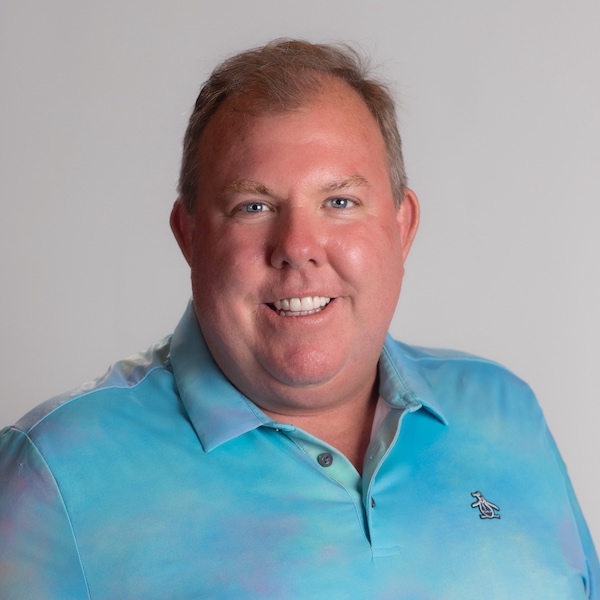 Donny Disbro
SVP, Commercial Sales
---
With 20 years of experience in HOAs and property management, Donny knows what our clients need. Prior to joining Standpoint, he spent 17 years at Professional Community Management, one of the largest property management companies in California. Most recently, Donny has been involved in property management software—specifically data, analytics, and technology solutions for HOA/community association management companies. Donny holds a BS degree in business administration and an MBA from Chapman University. On weekends you'll find Donny deep sea fishing or playing golf and tennis with his family.
Kelly Winburne
Vice President – Construction
---
Kelly oversees on-site operations including personnel, materials, construction budget, project schedule, and contract administration. She also manages commercial construction operations such as document development and distribution, bid solicitation, and budget creation. Kelly is an experienced construction project manager and estimator with over 20 years of experience. Kelly holds a bachelor's degree in Environmental Design with an emphasis in Construction Management from Texas A&M University. When not at work you'll find Kelly cheering on her three girls on at their soccer and volleyball games.
Kevin O'Brien
Fire and Safety Consultant
---
Kevin ensures all projects maintain the highest safety standards. He has led a large metropolitan fire department's new construction division and served as an inspector and supervisor of its commercial fire code enforcement. Kevin holds many professional certifications: National Association of Fire Investigators – Certified Fire and Explosion Investigator; Texas Commission on Fire Prevention – Master Arson Investigator, Master Fire Inspector, and Instructor I; and International Fire Service Accreditation Congress – Inspector I and Inspector II. He holds a bachelor's degree in economics from The University of Texas at Austin and enjoys home improvement projects.
Spencer Rutenbar
Founder
---
An accomplished businessman and entrepreneur, Spencer founded Standpoint on his passion for restoration. Prior to starting the company, he served as President of Affiliated Residential Roofing where he facilitated significant growth during his tenure, ultimately pushing the company into a top ten position. Spencer holds a BS in Accounting from the University of Texas at Arlington. When not working, Spencer is busy cheering on his kids from the sidelines of their baseball, volleyball, and soccer games.